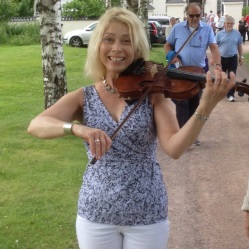 MUSIC TRAVELS
I am often engaged as a knowledgeable music guide for Opera & Music trips. I cooperate with the Tour Operator ReseSkaparna Event & Resor, but also with other companies. Among my customers are organisations, associations and groups of various kinds. The guests receive an elaborate presentation of composer and musical composition, as well as guiding of attractions along the route. I love to contribute with live music. Below please find information about current arrangements and suggestions for music trips.
This is my personal favourite of ReseSkaparnas cultural trips. Groups can come with suggestions for dates, opera performance and other requests.
On the way to Oslo my guests will get an introduction of the composer and composition. We visit the Rackstad Artmuseum outside of Arvika. We find out more about the artist colony that worked there during the last century, and the front figure Gustaf Fjaestad. In Oslo we take a tour of the city with a local guide, and among other things we visit the famous Vigeland Sculpture Park and the National Gallery with Edvard Munch. We will also visit the new Oslo Opera house – a fantastic architectural creation! On the return trip we stop at Lars Lerins beautiful museum in Karlstad. Lerin is considered to be one of the best aquarelle painters of the Nordic countries.
OD (Orphei Drängar) Yearly Spring Concert 
A day-trip to Uppsala. We start the visit with a guided tour of the beautiful cathedral before listening to the Swedish male choir Orphei Drängars traditional spring concert. In connection with the lunch I will present my musical presentation "The story of Linnaeus" – about our colourful and famous 18th century botanist Carl von Linnaeus. I promise you a day full of concerts, interesting history and good food!
Groups are welcome to book this excursion on a day of their choice. Orphei Drängar give several concerts yearly. But a trip to Uppsala can easily be arranged without OD, and instead be combined with a visit to Old Uppsala, the Linnaean Garden (the oldest botanical garden in Uppsala) or Linnaeus Hammarby (a historic house museum) – or with the picturesque medieval town of Sigtuna.
Groups can at any time have a tailormade trip arranged with me to Dalarna. This province of Sweden has incredibly much to offer when it come to culture, music and folklore traditions.
I have more than 15 years experience of guiding in Dalarna and I will always provide extra treats for you with my songs and violin. Please contact me or ReseSkaparna for suggestions.
The yearly trips to Dalhalla are always very much appreciated and often become fully booked quickly. The impressive limestone pit is considered to be one of the worlds' finest amphitheatres and provides a magical experience. On the way to Dalhalla I present the composer and composition so that we come well prepared when the evening show begins.
Reviews from the Opera trip to Dalhalla in July 2015
"I've been on a fantastic trip to Dalhalla arranged by ReseSkaparna and had the opportunity to see and hear our world famous Nina Stemme in the Opera Turandot! But we were even more impressed by our dear tour leader Linnéa Sallay, who in a glorious way has filled our two days with music, songs and extraordinary experiences – her storytelling beats everything!" Thorny Einarsdatter Dabrowski
"Linnéas professional, knowledgeable and warm way of taking care of all of us surpassed everything I've been used to before on an arranged trip. The fact that she's also a mezzo-soprano and entertained us with beautiful song and wonderful violin playing made the trip even more pleasant."Loulou och Tore Eriksson
"Dear Linnéa! THANK YOU for a wonderful trip to Dalhalla! You are an amazing guide (and more than that, too!) – you radiate immense joy and inspiration. I was totally impressed by your knowledge of literature and music history. WOW. And a little bit of gossip was also fun! A BIG THANK YOU and HUGS!" Ewa Olofsdotter Degerstedt, Authorized Stockholm Guide