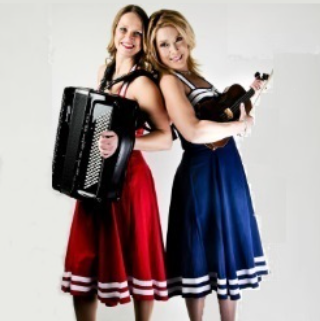 PROGRAMS
This is a selection of music programs that can be of interest to visitors in Sweden. Focus is on Swedish folk music, but I will also be more than happy to arrange a program according to your preferences. It can include romances, opera, operettas, musicals or evergreens. I also have a profound experience of sacred music and often hold concerts in churches and other places of worship.
 Song, Violin and Accordion
This is a captivating and beautiful program in which we learn more about traditional music in Sweden, listen to our folk songs and folk tales.
You'll get to know the famous Swedish writers of ballads, the troubadours Carl Michael Bellman and Evert Taube. Some of the songs will be portrayed with skits. Furthermore you will get to listen to instrumental songs from different Swedish provinces as well as music from Swedish movies and musicals, for example music by Benny Andersson from ABBA. My music partner and I will introduce you to Swedish customs and traditions. The program can be presented in Swedish, English or German as per your request. Sweden with Traditional Music ("Sverige i Folkton") was originally created for a tour in Germany 2013.
À cappella song and Violin
We get to know more about the well-known botanist, physician and zoologist Carl von Linnaeus. He is considered to be one of Swedens most famous scientists. Linnaeus normalised the modern system of naming organisms called binomial nomenclature, which is still in use today, all over the world. It is for example thanks to Linnaeus that we are called "Homo Sapiens". As a scientist Carl Linnaeus was very confident. He is known to have said: "God created and Linnaeus organised". He was a hard worker and lived a fascinating life. My performance is full of interesting historical facts and amusing anecdotes, accompanied by song and violin.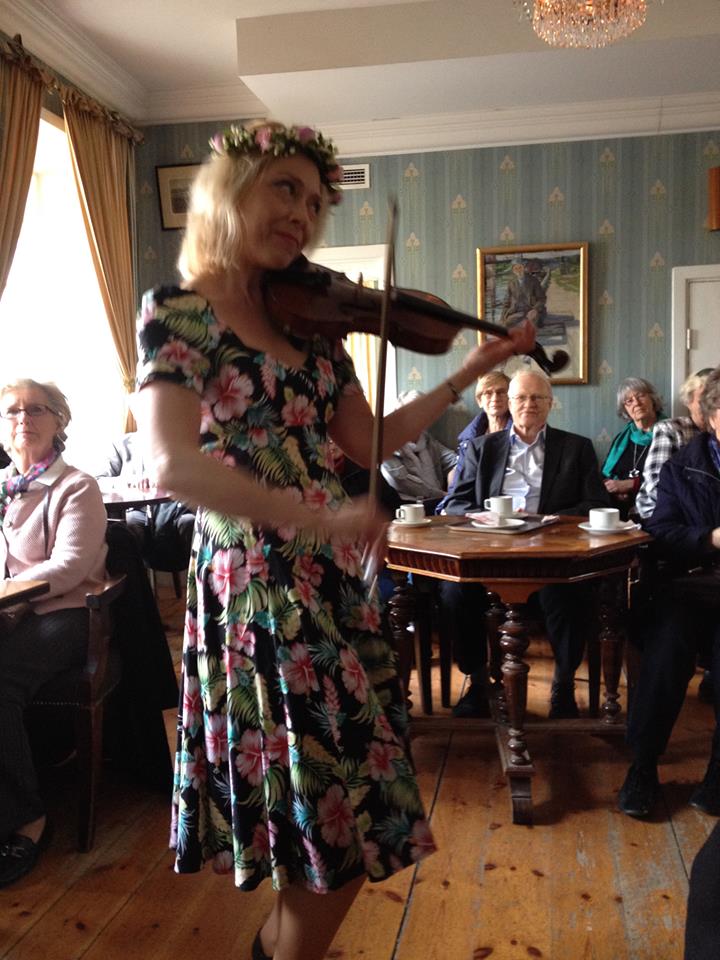 Uppsala April 19th 2015
 "Thank you so very much for wonderful moments with your fantastic artistry and you Linnaeus program at Eklundshof: You are a magnificent singer, artist AND storyteller!!! You're just one of a kind!" Emma Tranströmer, June 2013
À cappella song and Violin
This is a delightful program presenting the musical traditions of Dalarna – a historical province in the middle of Sweden. Dalarna is very rich in folklore traditions and beautiful music. We get to know more about ballads sung by the shepherds, chorales from the area, local tunes and how life has been lived in Dalarna through the ages.
À cappella song with Violin and Sing Back 
A performance of two acts that is a part of my guided tour "Stockholm in Major & Minor". Though it can be separately booked as a single performance.