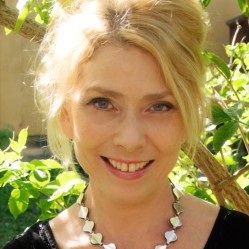 GUIDED TOURS
I am happy to offer some unique guided tours around Stockholm where a musical event is included. These can be prebooked by groups and will be adjusted to English speaking guests. Below you find a small selection. If you would like other cultural trips with "music & art" you are welcome to contact me for suggestions & prices! Groups can also book a regular sightseeing tour by bus or a guided walk. My languages are Swedish, German and English. You can also have a personal guided tour at the Wasa Museum, the City Hall, the Cathedral Storkyrkan, The Royal Palace and other attractions.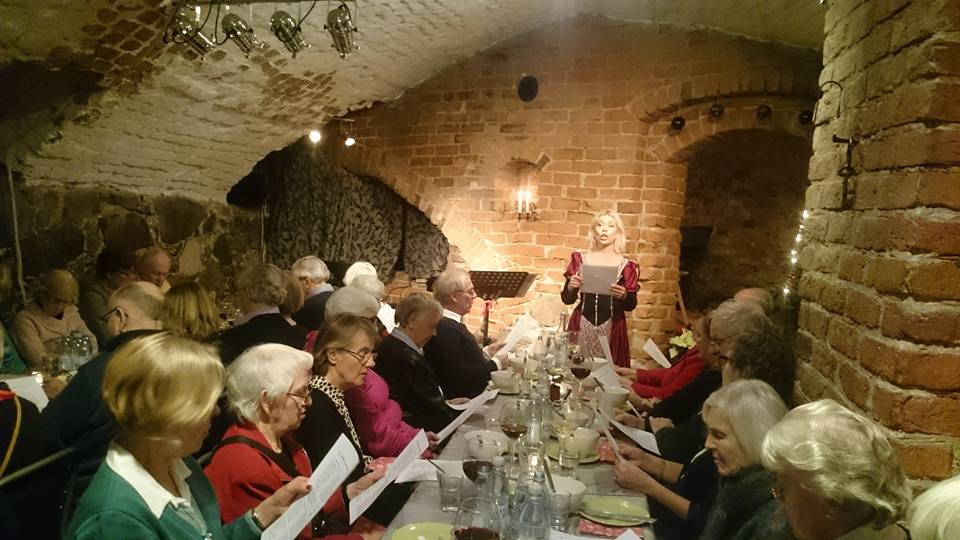 "Stockholm in Major & Minor" Dec 4th 2015
Very welcome to an informative and exciting tour around our wonderful capital. Today you will learn about the rich history of Stockholm. You will be moved by different life stories together with a theme of music. I will introduce you to Swedish music from several genres – classical music as well as traditional music – composers and artists throughout the centuries up until today. And famous Swedish troubadours like Carl Michael Bellman and Evert Taube.
Of course I will show you where the Studio of Benny Andersson from the pop group ABBA is situated and where the music of Mamma Mia was mixed. But also what kind of music was being played at the Royal Opera the year of 1792 when our famous"Theatre King" Gustav III was assassinated.
The day starts by bus within the central parts of Stockholm and continues by a short guided walk in the Old Town. We will arrive at a historical venue where we will be served a nice lunch including dessert. I will treat you to a performance including singing, violin and acting in historical costumes, where the music will reflect the themes of the day.
Ask for own dates where the guiding will be in English!
Welcome to a very exclusive day trip to Vaxholm – in the inner archipelago of Stockholm.
Here you will meet Claes Moser – an expert on art, known from Swedish Television and the program "Antikrundan" (Antiques Roadshow). He will welcome us together with his wife Sanna Evers in their magnificent and tastefully designed home from the year of 1901 called "Villa Akleja" This is where J.A.G. Acke, one of our greatest artists of the last century lived and had his studio. He was married to Eja Topelius, the daughter of the great writer Zacharias Topelius. Claes is very enthusiastic about Acke and all the artists of this period of time, and the art called "Northern Light". He will share his deep knowledge with us together with his great sense of humour.
The day starts with a guided tour together with Linnéa at the City Hall where J.A.G Acke is represented among other great artists from the early 19 hundreds. You will learn more about this extraordinary building – our pride of Stockholm! Thereafter we will continue by bus out to Vaxholm where Claes and Sanna will welcome us with some coffee/tea and sandwiches. After Claes interesting lecture, and after having a closer look at all the artwork, Linnéa will treat us with a concert in the atelier of Acke. 
Now it is time for a late, but very tasty, lunch at the exclusive Waxholm Hotel & Restaurant served right in the first row by the small harbour of  Waxholm.
Welcome to book a date for your own group where the guiding will be in English.
This is a full day trip of approx 7-8 hours, however the day can be arranged shorter, without City Hall in the morning.
Claes keeping us spellbound in the atelier of Acke    Linnéa in the concert "Ackes life in music"
Entertainment by the "fika"                                      "The Fika Table" in the dining room of Acke
PLEASE NOTE that we can arrange the day to be shorter without the City Hall in the morning and go directly to Vaxholm and Villa Akleja.
A day trip with a personal touch where we visit one of the most beautiful parts of the inner archipelago of Stockholm – Saltsjöbaden.  This area was founded in 1889 after the model of the French Seaside Resorts around Monte Carlo. Many artists, designers, musicians and royalties liked to gather in Saltsjöbaden around the last century. Here you find very exclusive villas as well as the beautiful Church of Saltsjöbaden – Uppenbarelsekyrkan. It was designed by our leading architect at that time, Ferdinand Boberg.
Linnéa will treat you with an à cappella concert singing and playing. She grew up on the Island Älgö situated in the outskirts of Saltsjöbaden at a time when mostly fishermen lived here. We will visit the home where the artist Isaac Grünewald lived – he was the leading name in the first generation of Swedish modernists from 1910. We will enjoy lunch in a very nice restaurant by the water.
Next tours in Swedish with a few seats left:
September 11th 2018
Start: 09.15 a m Cityterminalen
Ends approx: 4.30 p m
Price: 750 SEK
Please book with me: 073-500 62 82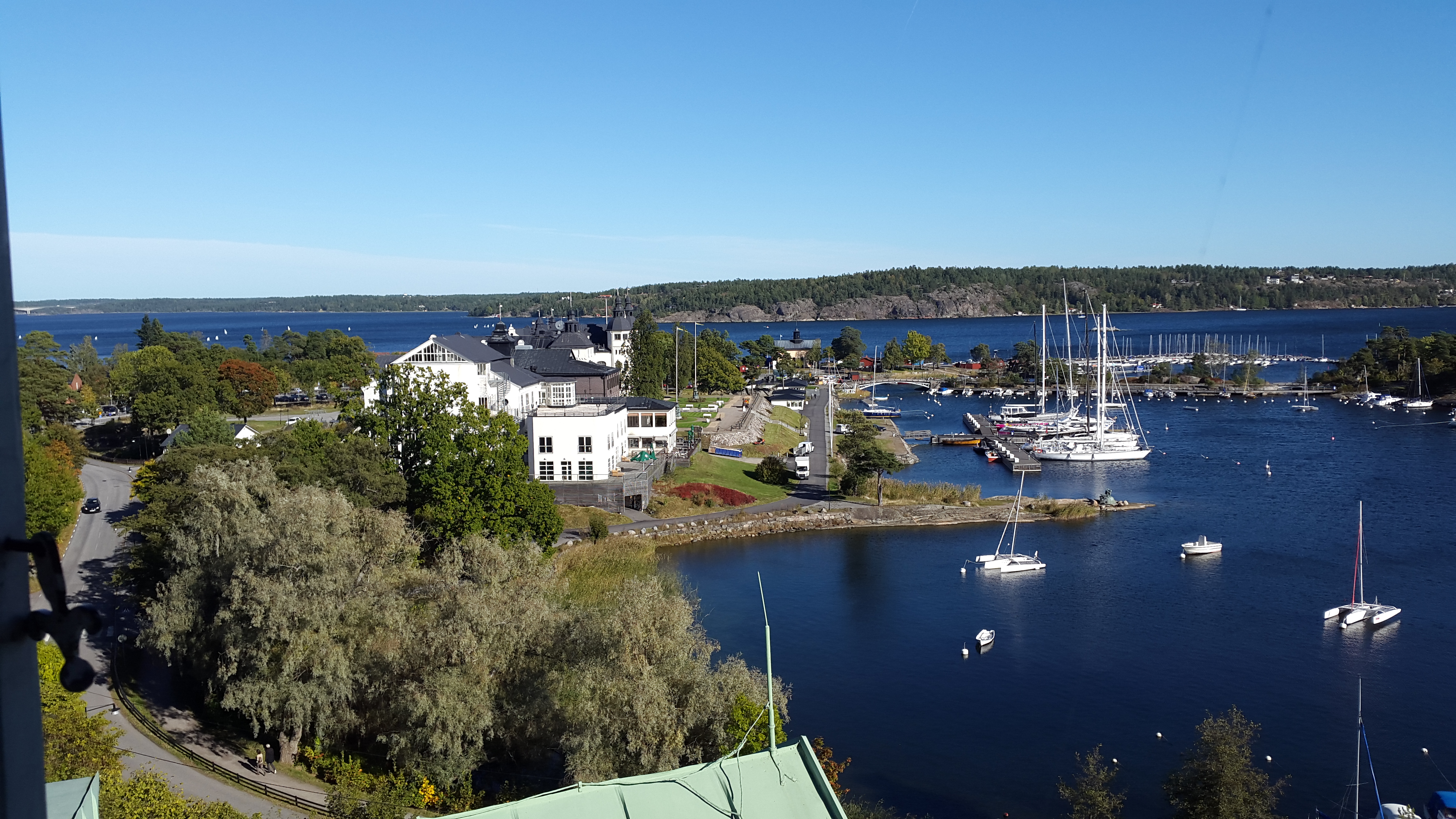 View over Grand Hotel in Saltsjöbaden
A very interesting and informative day trip to Uppsala. Including a guided tour by bus and a short walk around and inside the famous Cathedral from the late 13th century. It is the tallest church in the Nordic Countries – with a very rich history. In Uppsala you also find the first university in Scandinavia – founded in 1477. Today Uppsala is one of the leading University Cities in Sweden.
Suggestions for the rest of the day:
1. Visit Old Uppsala with the Viking Museum and a concert with Linnéa in the Old Church of Uppsala
2. Visit "The Linnaeus Garden" – the first botanical garden in Sweden founded in 1655. The botanist Carl von Linné is the greatest scientist of all times in Sweden, born in Småland 1707. His works has had a great impact all over the world. He lived part of his life as a famous professor in Uppsala. There is also a possibility to visit the summerhouse of Linnaeus outside Uppsala, presenting an authentic milieu of this time.
A visit in "The Linnaeus Garden" or at Hammarby can be combined with a concert held by Linnéa "The Story of Linnaeus" – that reflects the life of the great scientist and colorful person. A show with much humour and many anecdotes! (And yes, Linnéa was named after Linné! It is a little pink flower growing in Sweden).
3. A day in Uppsala can very well be combined with a visit in Sigtuna. It's a picturesque small Medieval town beautifully situated next to the shore of Lake Mälaren, with many small shops and cafés. It is absolutely lovely to stroll around here and have a coffee. Sigtuna was founded in AD 970 making it the first town in Sweden.
4. A visit to Uppsala can of course be combined with one of the popular concerts held by Orphei Drängar – one of the best Male choirs we have in Sweden, absolute top quality!
The Choir was founded by students in Uppsala already in 1853.
The trip to Uppsala can be pre booked by groups at optional dates.
Welcome to a traditional city tour by bus, which can be combined with a walking tour in the old city, Gamla Stan. It is also possible to book a guided visit to attractions in Stockholm, such as the City Hall, the Vasa Museum, the Royal Palace or the Cathedral of Stockholm (Storkyrkan).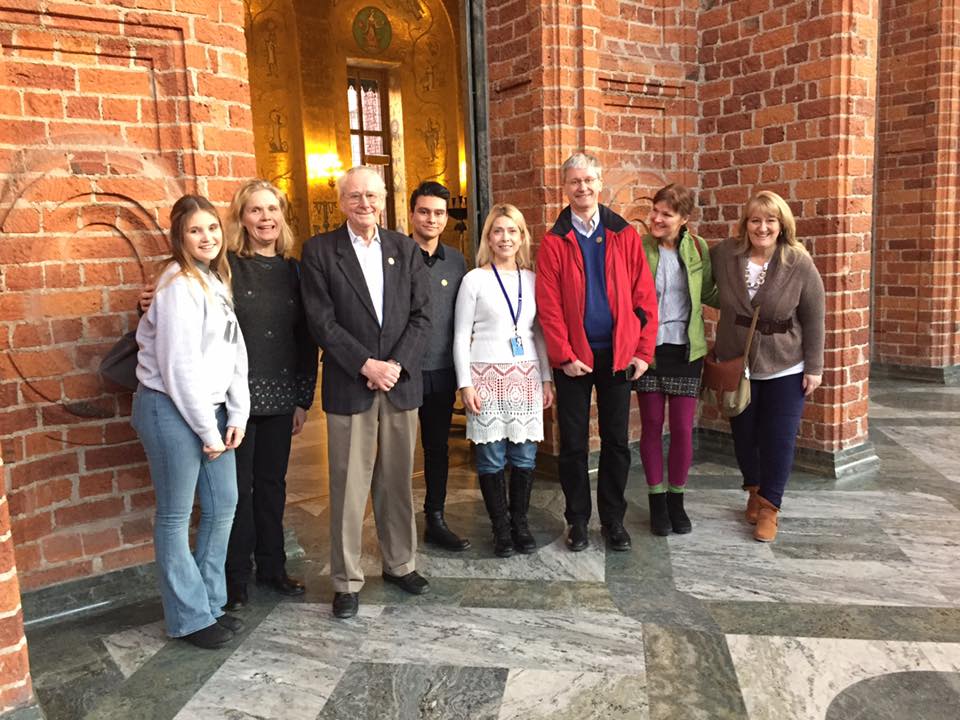 Private guiding at the City Hall January 6th 2016
"Thanks to our absolutely amazing guide Linnéa Sallay for the best tour ever of Stockholms Stadshus! I'm still in awe."/Helena Carlson
Today, we were treated to a once in a lifetime private tour of Stockholm's City Hall….Thank you Thank you Thank you Linnéa Sallay for this amazing experience!!!/Tina Johnsson