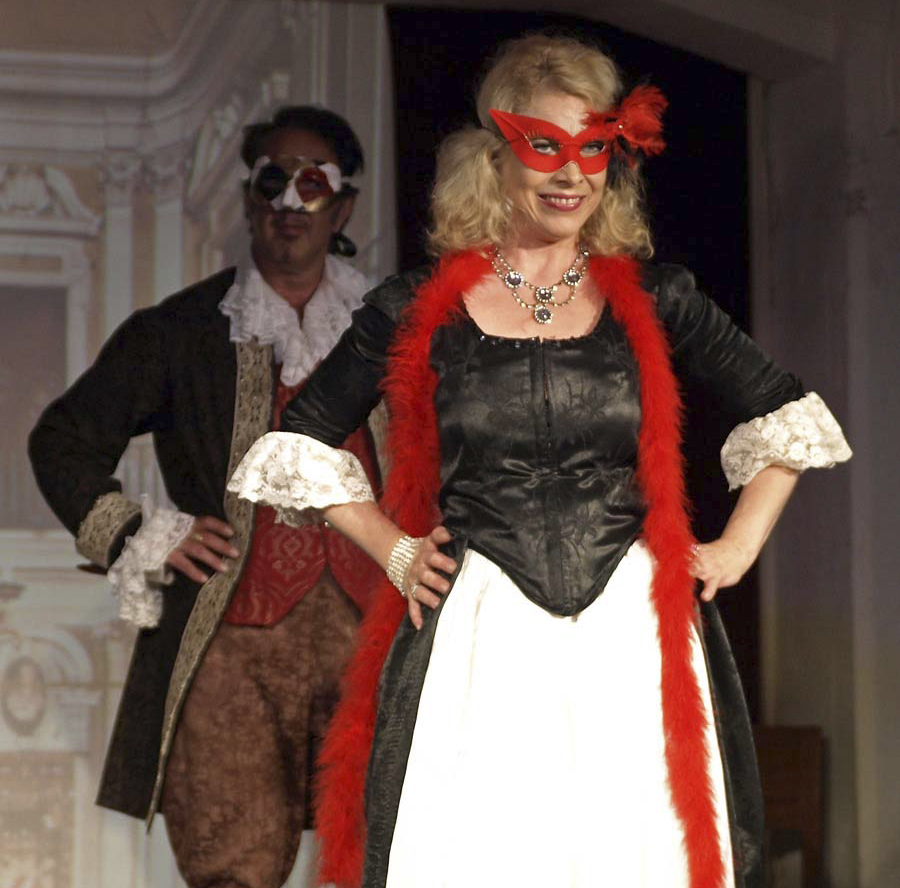 ARTIST
My classical education as an opera singer is the foundation for my business. During many years my sole occupation was to sing opera roles and classical music. Nowadays I perform in most genres and often play the violin. Here is a short presentation of what I do.
Opera singer



I still like to sing the great classics like Bach's Christmas Oratorio, Händel's Messiah or Mozart's Requiem. I am also engaged as solo artist together with choirs and orchestras, and participate in concerts in churches and parishes.
Entertainment



One of the things I like the most is to give a golden touch to festive events. I regularly perform with songs and violin at parties, events, birthdays, anniversaries and association meetings. I do this together with my fantastic colleagues on instruments (piano or accordion), or with my Opera Cabaret group "The Diamonds". In more intimate arrangements I perform à cappella with the violin.
"Dear Linnéa and Tuulikki! A warm THANK YOU to both of you for a wonderful evening…you shone so brightly. The entertainment was far above our expectations, and Peter was both surprised, touched and happy! Kathrine and Peter Dornbusch
In August 2016 I was responsible for the entertainment at a large birthday party that took place in the Western part of Sweden. The client wanted a classical concert in a church during the day and a more upbeat entertainment at the dinner. My mission was to coordinate the entertainment for the whole day. Among other things this included choosing an appropriate repertoire and setting a program according to the clients' wishes, writing special texts for the day, producing singalong folders, cooperating with other musicians and arranging with piano, light and sound. It turned out to be a wonderful day and the client was very satisfied!
Weddings & Baptisms



A day of ultimate joy, a day to remember, everything should be perfect! Photos are taken, films are recorded. The requests I get are very different, and almost anything can be arranged! I'm often asked to perform before the wedding or baptism act, while the guests are gathering, and it's very popular. For this some ballads and folk music on the violin is nice. We have also had accordion which was greatly appreciated. I will gladly come with suggestions for wedding music.
"We are still rejoicing! You should see the photos of Jonas and me while we are listening to your beautiful song and music…with eyes tearful of joy and happy smiles on our faces. We are beaming from the warmth you gave us! Thank you and many hugs to you both."Lena Melander
Funerals



A very important part of a funeral is the music. It is the music that can ease the sadness of the moment. I cooperate with most of the funeral homes, but also accommodate private requests.
I have personal experience of how uncertain you can feel when planning the funeral of a loved one. What kind of music should you chose? How many pieces of music? When should they be sung during the ceremony? I will gladly come with advice and recommendations. What kind of music did the deceased person like? What interests did she/he have? What do you personally like? An advantage is that I can reinforce the psalms with both playing the violin and singing, or play a instrumental solo on just the violin.
Please contact me for suggestions of funeral music.
"Dear wonderful Linnéa! Thank you for Ave Maria! We will never forget it – it was fantastic! And thanks for the other songs, playing the violin and participating in the psalms. I have never in my life heard anything more beautiful than your song and the way you sang it in the church. When you began with the soft tone that grew stronger and stronger. You sang with such immense sensitivity and sincerity! Maria, my brother and the other guests also felt blessed. I'm so happy – you managed to make the funeral into such a fond memory." Eva Bisenius